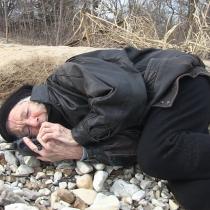 Accesso diretto dalla biglietteria e inserimento nel primo slot di visita disponibile.
Obbligo mascherina.
Misurazione della temperatura.
The exhibition aims to offer a focus on a series of works that Forti has developed since the mid-eighties, the News Animation, in which the artist analyzes the relationship between language, movement and physicality, starting from the news written in the newspapers. The exhibition includes performances, works on paper, video and audio works and is accompanied by a sort of "soundtrack", created by the artist who reads his "The Bear in The Mirror", a collection of stories, prose, poems, drawings , photos, letters, notes and memories.