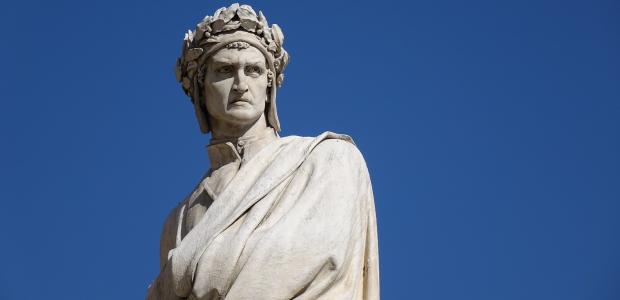 On the day of Dantedì, the national day dedicated to Dante Alighieri (25 March, a date that scholars recognize as the beginning of the journey into the afterlife of the Divine Comedy), the celebrations for the 700th anniversary of Dante's death officially open, with the presentation of the restoration of the cenotaph dedicated to the Poet, work by the sculptor Stefano Ricci, inside the Basilica of Santa Croce. There are many initiatives on this day that is even more special for Florence ... today the Florentine New Year is also celebrated - until 1750 the Florentines celebrated the New Year on March 25, the day of the Annunciation - and Firenzecard celebrates its "birthday ". In particular:
In particular: 
"Dante's walks. Physical and virtual itineraries to discover Dante Alighieri's Florence ", by the World Heritage Office of the Municipality of Florence and MUS.E, from March 25th to December 31st, 2021. The walks will be held every Sunday morning throughout the year (reservations required at info@muse.comune.fi.it)
Guided virtual tour to discover the new multimedia exhibition of the Casa di Dante Museum at 4 pm: Live streaming on the Museum's Facebook page
Nuda Voce, curated by the Teatro della Toscana Foundation
Video-pill of the tree of life by Pacino di Buonaguida, curated by the Galleria dell'Accademia di Firenze in collaboration with the Museo Nazionale del Bargello, online from Thursday 25 March 2021 on the YouTube channel and on the FB pages of the Galleria dell'Accademia and Bargello Museums
Female figures in Dante's life and works. Beatrice, Gemma and the others, in the 19th century literature
Inauguration in Piazza della Signoria of the sculpture "Trees in verse" by Giuseppe Penone, the largest work ever placed outdoors in the center of Florence.
Music for "Dante and the stars" on the Facebook page from the Arcetri observatory, at 9 pm on March 25, with the reciting voice of Sandro Lombardi accompanied by Dimitri Grechi Espinoza, curated by Music Pool.
The celebrations for the 700th anniversary of the death of the Supreme Poet will continue throughout 2021. To know and follow all the events visit the website www.700dantefirenze.it