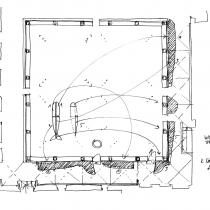 Alfonso Femia. Architecture and Generosity
Accesso diretto dalla biglietteria e inserimento nel primo slot di visita disponibile. 
Ultimo ingresso un'ora prima della chiusura. 
The "Architecture and Generosity" exhibition explores the intimate and design world of Alfonso Femia and his Atelier(s) starting with the representation of the Whale, which is a paradigm of how the artist interprets architecture. The exhibition is presented as a journey of immersion in the depth of situations and places, of reflection on their history in order to formulate a hypothesis of a harmonious project coordinated with the contexts and with people's expectations.