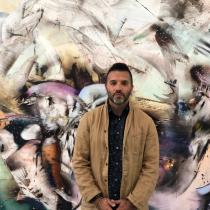 ALI BANISADR. BEAUTIFUL LIES
Accesso diretto dalla biglietteria e inserimento nel primo slot di visita disponibile. 
Ultimo ingresso 45 minuti prima della chiusura. 
The exhibition, the artist's first in an Italian public museum and the first in Florence, confronts his work with the art and history of Florence: at the Bardini Museum the artist's paintings will be in dialogue with the works of collection created by Stefano Bardini, with marbles and medieval and Renaissance paintings, with Persian carpets and with the shining armor preserved in the museum characterized by the famous 'blue' Bardini.