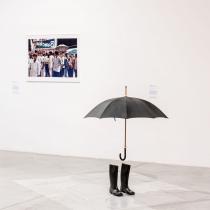 Accesso diretto dalla biglietteria e inserimento nel primo slot di visita disponibile.
The exhibition investigates the relationship between contemporary art and the urban environment through works from museum collections and rare archive materials: paintings, sculptures, installations, photographs, videos, drawings, prints by about forty Italian and international artists and groups.
The works on display investigate current issues such as the transformations, transfigurations and utopias of the city, the conflicts, the ups and downs that develop within it.