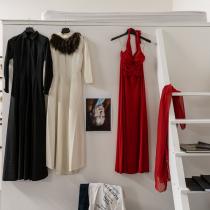 Chiara Fumai. Poems I will never release 2007–2017
Accesso diretto dalla biglietteria e inserimento nel primo slot di visita disponibile.
Three years after the untimely death of the artist, the Luigi Pecci Center for Contemporary Art is dedicating to her this retrospective, curated by Milovan Farronato and Francesco Urbano Ragazzi in collaboration with Cristiana Perrella. The exhibition is part of a large project that aims to revisit the artist's work and transmit it to a wide audience, presenting a complete body of works that translates Chiara Fumai's elusive performances into material form.