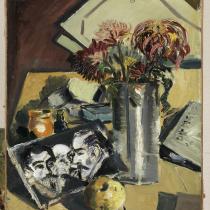 Filippo de Pisis. The illusion of superficiality
Accesso diretto dalla biglietteria e inserimento nel primo slot di visita disponibile. 
Ultimo ingresso un'ora prima della chiusura. 
The exhibition hosts over forty works by the Ferrarese painter and writer, investigating some fundamental themes of the artistic production of one of the most complex personalities of the Italian early twentieth century.