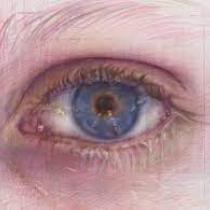 Accesso diretto dalla biglietteria e inserimento nel primo slot di visita disponibile. 
Ultimo ingresso un'ora prima della chiusura. 
The great retrospective dedicated to Jenny Saville, one of the most influential living artists in the world, is a sort of exhibition spread through some of the major museums in the city: the Novecento Museum, the Palazzo Vecchio Museum, the Opera del Duomo Museum, the Museo degli Innocenti and Casa Buonarroti, all places where works by the English painter will be exhibited. Presented to the public will be paintings and drawings from the Nineties and works made ad hoc for this occasion. In the rooms of the Museo Novecento will be exhibited a hundred works of medium and large format, while in the external loggia will be exhibited the monumental portrait of Rosetta II, a blind girl who the artist has immortalized in the guise of a blind cantor or an ecstatic mystic contemplation.