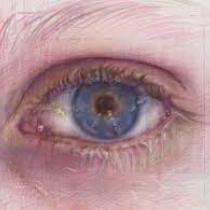 Accesso diretto dalla biglietteria e inserimento nel primo slot di visita disponibile.
L'ultimo ingresso è mezz'ora prima della chiusura. 
Con Firenzecard è compreso l'ingresso al museo, ma non sono comprese le mostre temporanee organizzate da soggetti esterni.
The great retrospective dedicated to Jenny Saville, one of the most influential living artists in the world, is a sort of exhibition spread through some of the major museums in the city: the Novecento Museum, the Palazzo Vecchio Museum, the Opera del Duomo Museum, the Museo degli Innocenti and Casa Buonarroti, all places where works by the English painter will be exhibited. The large painting The Mothers, placed between the Madonna and Child by Luca della Robbia and the Madonna and Child with an Angel by Botticelli, is dedicated to the theme of the conception of the female figure in relation to motherhood. The work, with a strong evocative impact, takes on an even stronger meaning, being exhibited at the Istituto degli Innocenti, where there has always been a need for a commitment to welcome abandoned children and to promote and protect the rights of childhood. Here a second large drawing, Byzantium (2018), a different version of Pietà in which the graphic work accompanied by interventions of color follows the movement of the bodies.