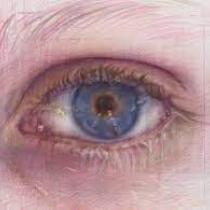 Accesso diretto in biglietteria senza prenotazione.
L'ultimo ingresso è mezz'ora prima della chiusura. 
The great retrospective dedicated to Jenny Saville, one of the most influential living artists in the world, is a sort of exhibition spread through some of the major museums in the city: the Novecento Museum, the Palazzo Vecchio Museum, the Opera del Duomo Museum, the Museo degli Innocenti and Casa Buonarroti, all places where works by the English painter will be exhibited.
In the rooms of Casa Buonarroti, a place of memory and celebration of Michelangelo's genius, the drawings by Jenny Saville Study for Pietà I (2021) and Mother and Child Study II (2009) want to pay homage to Michelangelo's drawings and sketches. The Aleppo and Compass paintings take up the themes dear to Saville's poetics, strongly linked to contemporaneity.