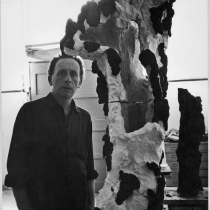 Accesso diretto dalla biglietteria e inserimento nel primo slot di visita disponibile. 
Ultimo ingresso un'ora prima della chiusura. 
Conceived as a real 'solo', the exhibition is the first in an Italian museum dedicated to investigating the deep relationships that Leoncillo had with the ancient, archaic and classical, as well as with the great masters of the Renaissance and Baroque, throughout its thirty years of activity (1938-1968).