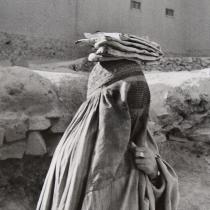 Lisetta Carmi. Suonare Forte
Accesso diretto dalla biglietteria e inserimento nel primo slot di visita disponibile.
L'ultimo ingresso è un'ora prima dell'orario di chiusura. 
Villa: dal 3 maggio all'8 ottobre 2023 da martedì a domenica con orario 10:00-21:00. Chiusa tutti i lunedì e il 16 giugno. 5 luglio orario ridotto 10:00-15:00.
Giardino: Tutti i giorni 10:00-19:00. Chiuso primo e ultimo lunedì del mese; 25 dicembre; 
Villa Bardini hosts the large monographic exhibition dedicated to Lisetta Carmi, one of the most interesting figures of twentieth-century Italian photography. The title of the exhibition aims to evoke both the photographer's training as a pianist and her courage to change direction and take different paths to give voice to the last. On display 180 photographs taken in twenty years of professional life between the 1960s and 1970s. Humanity is always at the center of the lens: the transvestites of the Genoa ghetto, the dramatic working conditions of the dock workers of Genoa, the women photographed all over the world, the documentation of childbirth, the portraits of Ezra Pound, the flood of Florence in 1966 and the shots dedicated to the Florentine composer Luigi Dallapiccola. A real existential mosaic!