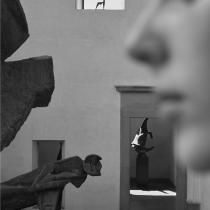 Accesso diretto dalla biglietteria e inserimento nel primo slot di visita disponibile. 
L'ultimo ingresso è mezz'ora prima della chiusura.
Cappella Rucellai: L'ingresso è consentito ad un massimo di 8 persone ogni 30 minuti.
24 large-format photos dedicated to the theme of natural light, the absolute protagonist of this exhibition and an essential element for the creation of the image itself. The exhibition investigates the interaction of light with matter, which generates infinite possibilities: the first plasma, the second is defined in a relationship of constant evolution. This is true for the space as well as for the body and the works which are thus linked by a common expressive grammar leading the viewer to a transversal reading where the elements coexist in a harmonious and more intimate relationship.