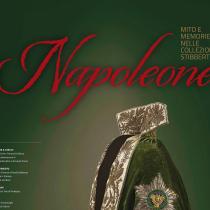 Napoleon. Myth and memories in the Stibbert collections
Accesso diretto dalla biglietteria e inserimento nel primo slot di visita disponibile.
L'ultimo ingresso è 45 minuti prima della chiusura.
 
The exhibition presents the extraordinary nucleus of works related to the Napoleonic epic and largely purchased by Frederick Stibbert, including the evocative "Petit costume d'Italie" worn by Napoleon for his coronation as King of Italy in 1805 in Milan .
In addition to the coronation dress, it is possible to admire other important works, from the saber of Gioacchino Murat to the court dress of the countess Eleonora Pandolfini Nencini (lady of the Grand Duchess Elisa), from the double portrait of the Grand Duchess Elisa and her husband Felice Baciocchi to a group of men's and women's clothes, which testify to the taste and fashion of the early nineteenth century.