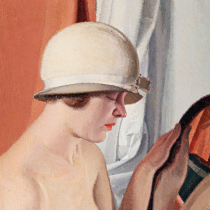 Oscar Ghiglia. The years of the twentieth century
Accesso diretto dalla biglietteria e inserimento nel primo slot di visita disponibile.
L'ultimo ingresso è un'ora prima della chiusura.
The exhibition offers the public the opportunity to get to know and appreciate the works of a great twentieth-century Italian artist of eminently Tuscan roots, yet deeply tied to the European artistic events of his time. Ghiglia's "silent poetry", yet quivering with life, has an intense fascination both on art connoisseurs and on the general public, inviting, even a hundred years later, to a profound reflection on the nature and time of our live.