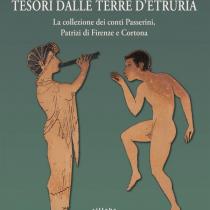 Treasures from the lands of Etruria
Accesso diretto dalla biglietteria e inserimento nel primo slot di visita disponibile.
L'ultimo ingresso è 45 minuti prima della chiusura.
Ingresso gratuito ogni 1° domenica del mese; accesso prioritario sospeso.
The exhibition presents to the public, for the first time in about 150 years, the archaeological collection that belonged to Count Napoleone Passerini and his family, largely preserved in the warehouses of the National Archaeological Museum of Florence, now completed by 82 precious mainly Etruscan antiquities. and Greek. On display 293 finds, among which stand out Athenian vases of great quality, some with very rare iconographies, and one of the oldest and most important Etruscan vases of the entire red-figure production, a large vase to mix the water and the wine used in the symposiums of the Etruscan aristocracy of Ager Clusinus, the territory of ancient Chiusi. This is flanked by 18 memories and memorabilia of Napoleone Passerini, including even his personal pipe, kindly loaned by his great-grandchildren.